Based on your answers, Beginner Shred 2.0 is the right fit for your body type and goals. Use it to burn stubborn fat, build lean muscle, and finally create the body of your dreams.
Beginner SHRED 2.0 Overweight
Sale price
$119.00
Regular price
$159.00
WHAT'S NEW
LET'S START WITH AN INTRODUCTION.
I'm Jeremy—a certified trainer with a degree in Kinesiology.
Years ago, I created Built with Science with a single mission:
To provide quantifiable, evidence-based training and nutrition information to the world.
No fluff. No fads. Just science.
I took to Youtube to share my science-backed workouts and advice, and 4.5 million subscribers later, it was clear that the need for evidence-based information was real.
People were tired of trying to put together their own plans, hearing millions of opinions while feeling more and more confused about the right fit for their body, their goals, and their lifestyle.
They were tired of fluffy advice, with no real backing.
And they were tired of doing the "same old, same old" with nothing to show for it.
As a result, we created several paid programs where over 100,000 people raised their hand and said, "I'm in."
Wildly effective, our original programs helped people achieve things they never thought possible over the past four years.
And now? We're back with a complete upgrade—Built With Science 2.0.
Armed with the latest science, we went back to the drawing board—totally updating, rewriting, and refilming our original programs.
The 2.0 programs you see today are the result of all that work.
Beginner Shred 2.0 is the quickest, most effective way to reach your goals with no wasted effort, no wasted time, and no wasted money.If you've been using our original program, by all means, keep going.
You'll still find the success you're looking for.
But if you want the latest, most up-to-date information out there, then check out 2.0.
Jeremy
CHOOSE YOUR SCIENCE-BACKED PLAN
NONE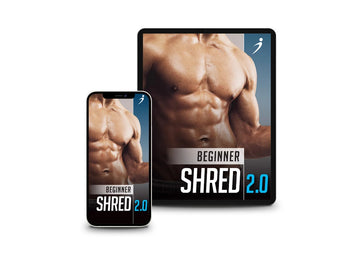 One-time payment for $67
or 4 interest-free payments of $16.75 with

ⓘ
Try out BWS:
Lifetime Access
Step-By-Step Training & Nutrition Plan
Gym & Home Workouts
Private Facebook Community
30 Day Money Back Guarantee
50 SHRED Meals
1 Weekly Meal Plan
3 Workout Programs (3-6 months worth of workouts)
23 Exercise Tutorial Videos (main exercises only)
MOST POPULAR
Premium*
*limited supply only
One-time payment for $119
or 4 interest-free payments of $29.75 with

ⓘ
Best for serious individuals:
Lifetime Access
Step-By-Step Training & Nutrition Plan
Gym & Home Workouts
Private Facebook Community
60 Day Money Back Guarantee
100 SHRED Meals
20 Weekly Meal Plans
10 Workout Programs (6-12 months worth of workouts)
60 Exercise Tutorial Videos (main exercises + some alternatives)
Ab Workout Routine
Bonus Training + Nutrition
Complimentary BWS Shaker Bottle
BEST VALUE
Elite*
*limited supply only
One-time payment for $149
or 4 interest-free payments of $37.25 with

ⓘ
Best for maximizing results & for busy individuals:
Lifetime Access
Step-By-Step Training & Nutrition Plan
Gym & Home Workouts
Private Facebook Community
90 Day Money Back Guarantee
200+ SHRED Meals
48 Weekly Meal Plans
15 Workout Programs (12-24 months worth of workouts)
102 Exercise Tutorial Videos (main exercises + all alternatives)
Ab Workout Routine
Bonus Training + Nutrition
Complimentary BWS Shaker Bottle
30-Minute Time-Saving Workouts
30-Minute Weekly Meal Prep Guide
5-Minute-Meal Recipes
Budget-Friendly Meal Prep Guide
Travel Guide
Automatic Grocery List Generator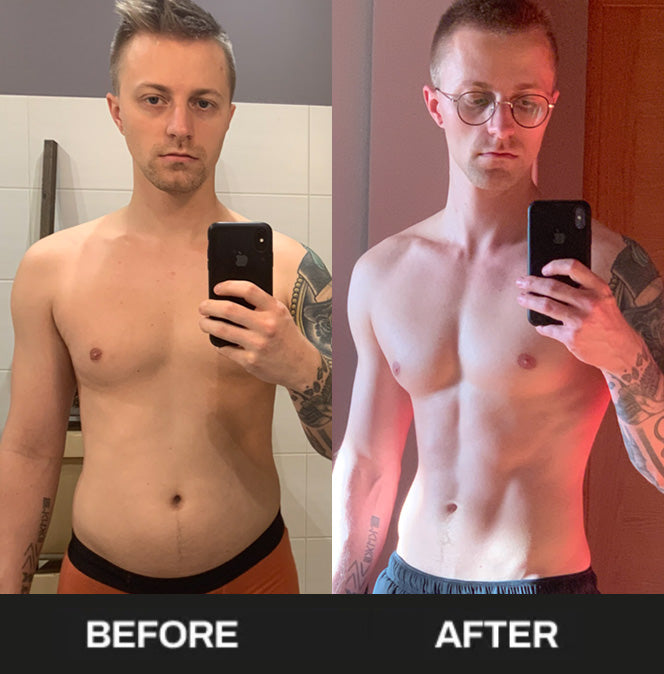 ALL THE DETAILS TO LOSE FAT AND BUILD MUSCLE
"BWS is a well thought out program with all the details necessary to both lose fat and build muscle. The Nutrition Software was the one thing that convinced me in signing up. Can't tell you guys how much I've surprised myself with the progress so far!"
- REINIS S.
FROM "SKINNY FAT" TO PROFESSIONAL MODEL BY DIALING IN HIS NUTRITION
"I used to have a skinny fat body and thought I was stuck with it for life, now I'm in disbelief whenever I look in the mirror. The whole program is awesome."
- DIMITRIS D.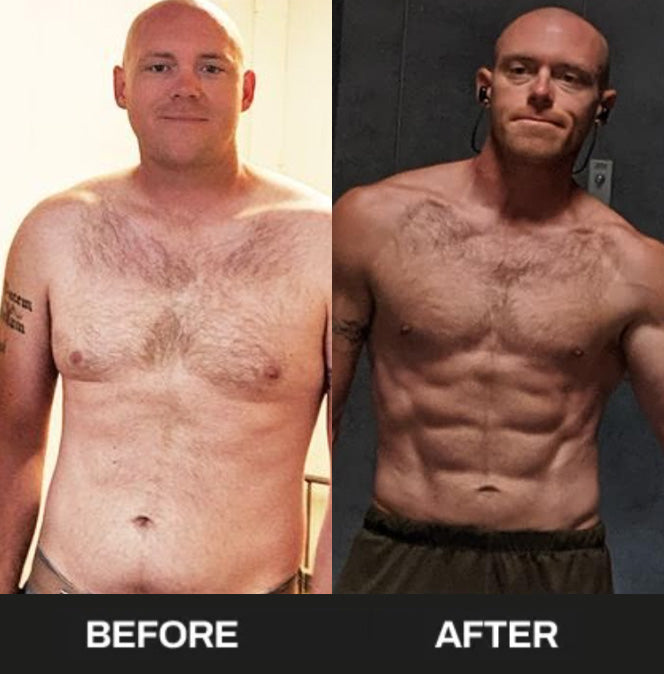 DROPPED 10% BODY FAT AND 10 POUNDS IN JUST 16 WEEKS
"I have definitely had a boost in confidence since I lost the weight and much more since I started putting on more muscle mass. My mood, temperament and overall mental health has vastly improved as well."
- DUSTIN W.
BONUS #1 ($29 VALUE)
BULLETPROOF JOINTS ROUTINE
This quick and easy routine keeps you injury free and your joints healthy.
BONUS #2 ($29 VALUE)
EASY EXERCISE SWAPS
Have a nagging injury or equipment limitation? We have 3 exercise alternatives ranked for every single exercise in your program.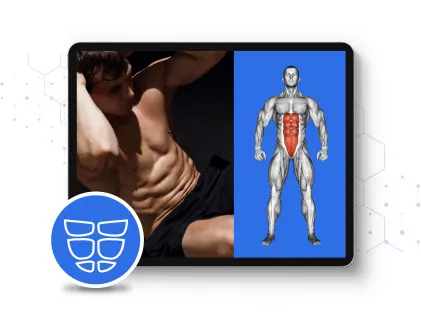 BONUS #3 ($29 VALUE)
6-PACK ABS SCULPTING ROUTINE
This one-of-a-kind routine will help build your abs like nothing else.
BONUS #4 ($29 VALUE)
TIME-SAVER WORKOUT
If you're short on time, this science-based, 30-minute workout is an effective alternative to help you make those gains.
BONUS #5 ($99 VALUE)
HOME WORKOUTS
Can't make it to the gym? These science-based workouts stimulate your muscles just as well as a full gym workout!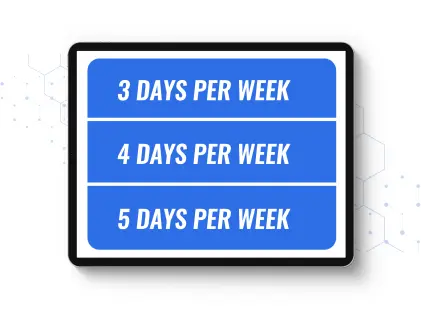 BONUS #6 ($69 VALUE)
3-DAY, 4-DAY, 5-DAY ROUTINES
You can choose whether you want to work out 3, 4 or 5-days per week. We have options that fit you and your schedule.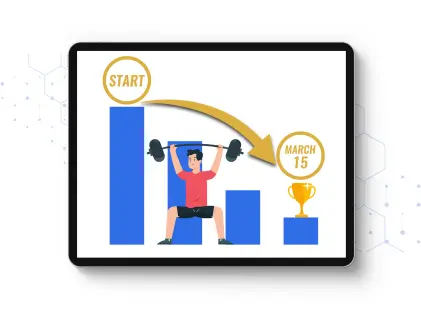 BONUS #7 ($29 VALUE)
SIX PACK CALCULATOR
With the calculator you can find out the exact date you'll have your six pack or your goal body fat percentage.
BONUS #8 ($29 VALUE)
WEEKEND PARTY PLANNER
Just because you have goals you doesn't mean you can't live your life. We'll help you prep for events so it never affects your progress!
BONUS #9 ($29 VALUE)
CUSTOM WORKOUT LOG
Your tracker will help you record your progress and ensure you improve.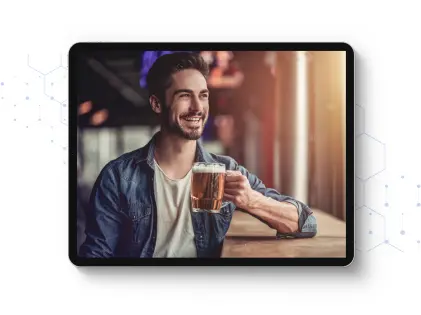 BONUS #10 ($29 VALUE)
ALCOHOL TIPS AND TRICKS
You don't have to give up alcohol if you don't want to. We'll show you how you can enjoy a drink and still reach your goals.
BONUS #11 ($29 VALUE)
WEEKLY PLAN OF ATTACK
An overview of the week ahead, so you'll always know what to do and when.
BONUS #12 ($49 VALUE)
PLATEAU BUSTER
Get 3 foolproof methods that work in tandem with the Personalized Pocket Coach to overcome any fat loss plateaus you encounter.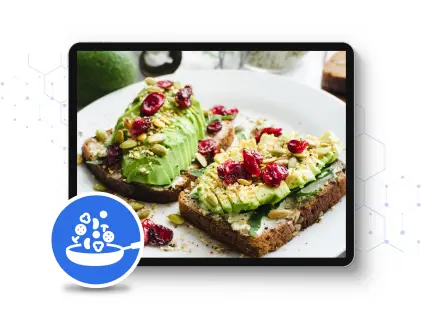 BONUS #13 ($99 VALUE)
SHRED MEALS
These foods are scientifically proven to be best for shredding! Maximize fullness, boost your metabolism, and satisfy cravings.
BONUS #14 ($29 VALUE)
STRENGTH LEVEL CALCULATOR
Easily calculate how long you need to master the program - this is typically 6-12 months! You can also compare your strength to others.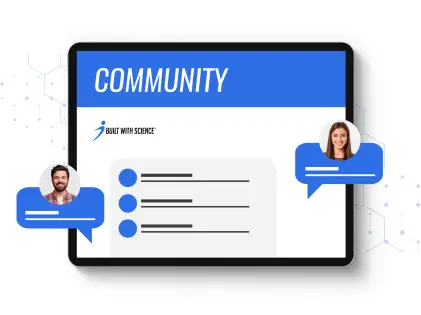 BONUS #15 ($69 VALUE)
MEMBERS-ONLY COMMUNITY
Get access to our exclusive community. Find feedback, encouragement and insights from members, coaches, and dietitians.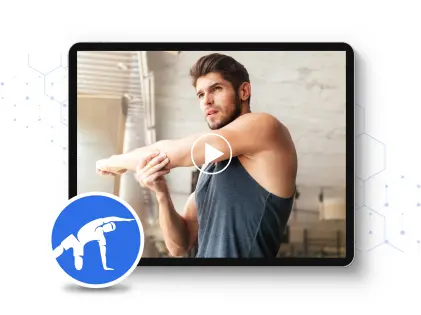 BONUS #16 ($69 VALUE)
DAILY MOBILITY ROUTINE
This is a bonus routine you can use to improve any muscle imbalances and get better posture.
BONUS #17 ($29 VALUE)
BUDGET GROCERY LIST
Want to save money AND eat healthy? Use our in-depth analysis of grocery stores and ingredients to eat healthy for less than $5/day!
Frequently Asked Questions
HOW ARE THE 2.0 PROGRAMS DIFFERENT FROM THE ORIGINAL PROGRAMS?
The 2.0 Programs have been completely updated based on the latest scientific research. You'll get never-before-seen bonus content, new workout routines, and fresh nutrition plans to help you reach your goals.
I'VE ALREADY PURCHASED ONE OF THE ORIGINAL (1.0) BUILD/SHRED/LEAN PROGRAMS, WHICH 2.0 PROGRAM SHOULD I CHOOSE?
If you've previously purchased a BWS Program, please follow the guidelines below to determine which 2.0 Program is best for you:


HOW IS THIS PROGRAM DIFFERENT FROM THE BUILD PROGRAM?
The BUILD programs focus primarily on maximizing muscle growth and adding size, and are better suited for those who are skinny and at a relatively low body fat. However, every single program comes with both the SHRED and BUILD protocols. You don't need to purchase both programs. You'll be instructed on which to start out with based on your goals once you gain access..
WHAT'S THE DIFFERENCE BETWEEN THE BEGINNER AND INTERMEDIATE PROGRAM?
The beginner and intermediate programs are designed specifically based on your training level. The intermediate program requires you to have been CONSISTENTLY lifting on a STRUCTURED workout plan for AT LEAST the past year. If you do not meet this requirement, then it's suggested that you start out with the beginner program. Why? Because a beginner shouldn't train like an intermediate and an intermediate shouldn't train like a beginner. If a beginner trains like an intermediate, they would quickly burn out and reach plateaus. And if an intermediate trains like a beginner, they won't see optimal results. That's why each program has an optimized approach for training, progression and nutrition that's based on your training experience.
DOES THE PROGRAM COME WITH MEALS?
Yes, you'll have access to a database of over 200+ high protein, quick, and easy meals. We've also created 90 done-for-you nutrition plans, including Vegan options, so you're never left guessing what or how much you need to eat to achieve your goals.
HOW MANY WORKOUTS AM I REQUIRED TO DO?
Your SHRED program gives you the option of doing 3, 4, or 5 workouts a week, depending on what works best for you and your schedule.
WHAT EQUIPMENT DO I NEED?
We've designed the program to work regardless of what equipment you may or may not have. Whether you have access to a full out gym, just barbells and dumbbells, just a set of bands, or only your bodyweight, we have workouts that will cater to you.
I HAVE PAST INJURIES HOLDING ME BACK, WHAT IF I CAN'T DO SOME OF THE EXERCISES?
No problem at all! There's no exercise that you're "forced" to do in the program. We provide you with plenty of joint-friendly alternatives in the event that you have a past injury. We'll also show you how to improve your injury - many of our members have completely healed their past injuries and pains by following our protocols.
DOES THE PROGRAM SHOW ME HOW TO GET STARTED?
We show you what to do every step of the way, so you're never wondering what to do next. The Beginner SHRED program is made for beginners so you can ease into your fitness journey without getting overwhelmed. We educate you on form, muscle groups and what to expect. We'll also share the basics behind your nutrition. It's the perfect foundation that will carry you towards your ultimate goals.
HOW LONG WILL IT TAKE FOR ME TO SEE RESULTS?
Our clients typically see results quickly. You can expect to significantly change your physique within 12 weeks of consistently using the program, and then it gets even better the longer you stick with it. Just imagine: 3 months from now you could look and feel drastically better than you do right now!
I'M REALLY BUSY. WILL I BE ABLE TO FIT THE WORKOUTS INTO MY SCHEDULE?
We believe in working smarter, not harder. Our scientifically-proven workouts do more for you in less time, so you don't need to kill yourself at the gym. We also have included 30-minute time-saver workouts to choose from if you're ever short on time.
SOMETIMES I CAN'T MAKE IT TO THE GYM, WILL I BE ABLE TO WORK OUT AT HOME?
Yes. As a bonus, you'll gain access to a full home workout routine that is just as effective as the gym workout routine.
WHAT IF I GET INVITED TO A DINNER PARTY, WANT TO EAT OUT OR HAVE A DELICIOUS HOME COOKED MEAL?
We've got you covered! Inside the program you'll get our guide to eating out and eating in. We don't believe in restricting you, so we'll show you how to accommodate dinners with your family, friends or in restaurants.