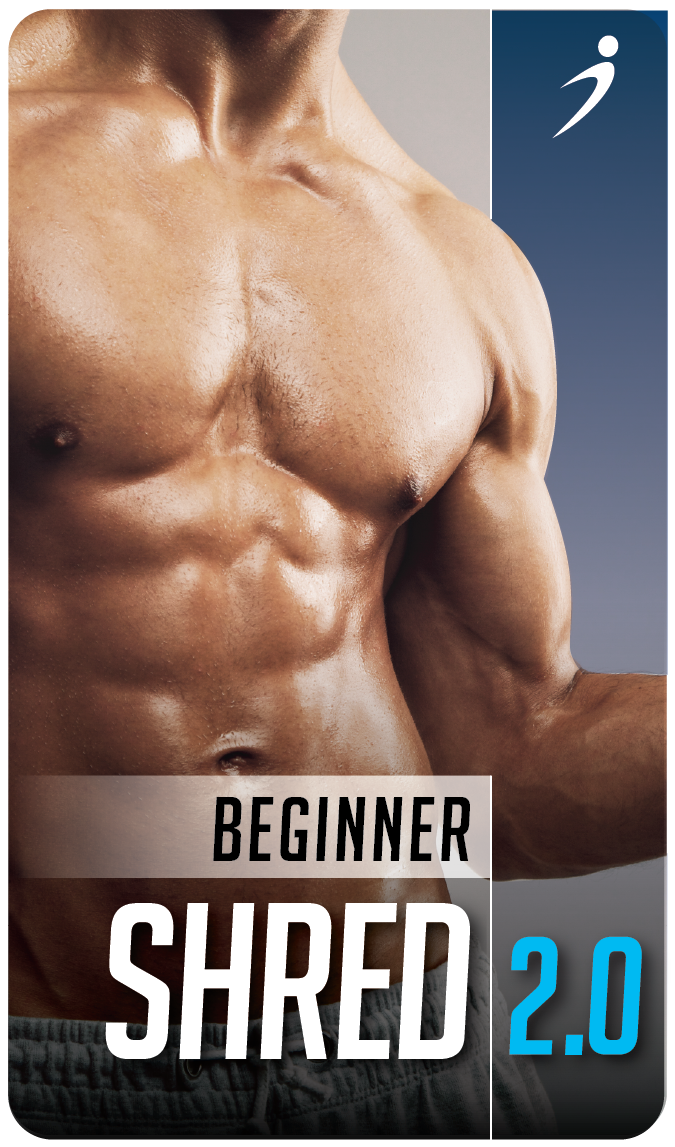 Beginner SHRED 2.0 - Elite
Sale price
$149.00
Regular price
$249.00
THE BEGINNER SHRED PROGRAM
The most effective science-based program to help you burn fat, build lean muscle, and finally create the powerful body of your dreams. 

Learn step-by-step how you can start gaining muscle and strength in the most effective way possible. Reliably and without gimmicks.  
Here's exactly what you'll get when you take advantage of this offer today:

✔️Complete Science-Based Workout Routine 
12+ workout routines based on the latest science in fitness and nutrition to stimulate growth and fight off boredom.


✔️48 Done-For-You Weekly Meal Plans 
Including vegan options. Also includes access to a database of 200+ quick, healthy, and easy meals. 


✔️121 New And Improved Exercise Tutorial Videos
That way you'll never have to guess whether or not you're performing the exercises correctly.


✔️ Exercise Alternatives For Every Single Exercise
 Have a nagging injury or equipment limitation? You'll get loads of alternatives tailored to your abilities and circumstances.


✔️ Time-Saving Workouts
You'll get access to science-based 30-minute time saving workout routines so you can make the same gains in a fraction of the time. They're perfect if you're ever short on time but don't want to sacrifice your results.  

✔️  Personalized Pocket Coach 
Your body is an expert in adapting. That's why your muscle growth can slow down or stall. This personalized pocket coach will be a game-changer and prevent you from stalling ever again.  


✔️ Personalized Progression Guide - You'll know exactly how, when, and why to increase weight and reps so you can continue to see muscle growth and strength.

✔️ Nutrition Guidance & Diet Hacks

We'll help you make the right food choices, understand meal frequency and timing, and how to approach cheat meals and eating out so that you can still stay on track.

✔️Mobility Routine
To improve any muscle imbalances and get better posture.


✔️ Abs Routine
A one-of-a-kind routine to help you build your abs like nothing else.

✔️ Cardio Routine 
So you can stay fit while building muscle. And don't worry these aren't your typical gruelling cardio sessions, these are ones you can actually enjoy.

And so much more...
All backed by a 90-Day Money Back Guarantee. If you don't see results in your first 90 days, simply send us an email and we'll issue you a full refund. No strings attached.
But just don't take our word for it, take a look at some of the transformations our members have using our science-based programs: